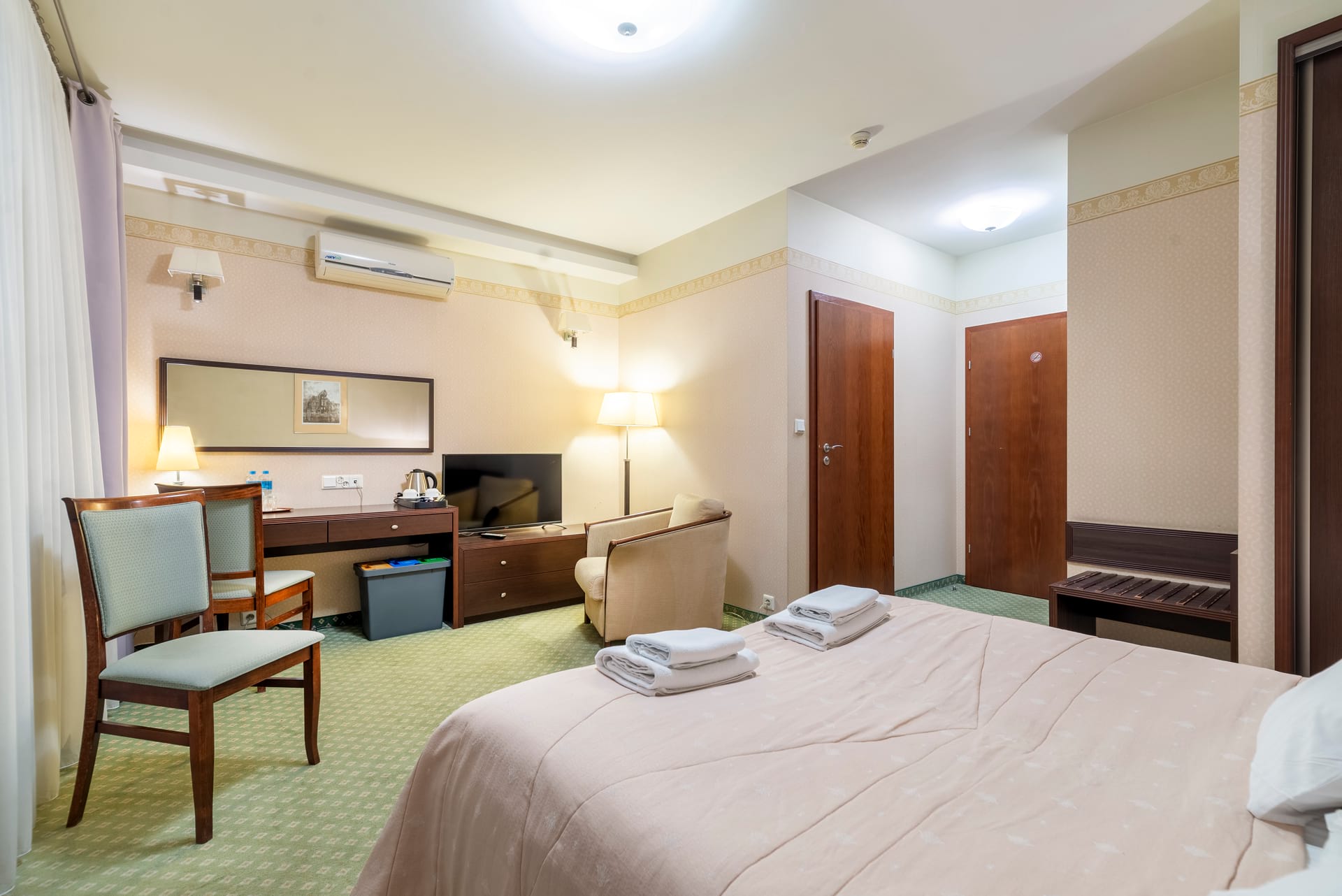 Rooms
An intimate atmosphere
High standard of rest
Willa Jaśkowy Dworek invites guests looking for accommodation in Gdańsk to 12 comfortably furnished rooms with bathrooms, providing accommodation for 31 people. Each room has a different architecture and is equipped with telephone, LCD TV and internet connection.
Spacious and functional rooms
We meet your expectations
Willa Jaśkowy Dworek has been appreciated by TripAdvisor users who rate facilities that provide accommodation in Gdańsk.
The standard of the rooms meets your various needs. We have, among other things, two rooms with a kitchenette and a room with a balcony. We recommend an exceptionally comfortable room, prepared for couples who want to enjoy a high standard, discretion and comfort.
Our rooms are equipped with a comfortable desk providing all visitors to our boutique facility in Gdańsk an ideal place to work.
For breakfast we serve high quality espresso coffee.